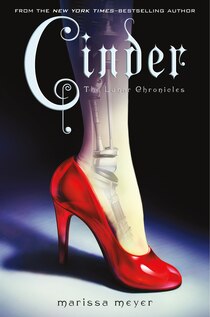 Picture from Chapters.ca
Hey Cinder fans out there!
Did you know Macmillan Audio, a branch of the publisher Macmillan just released an audio book for Cinder? Now you can bring this magical story everywhere you go whether it is long car ride of long public trip! How cool is that.
Here is an excerpt of the audio book for Cinder
For more information, please visit Macmillan publiser website by clicking
here
.
。・:*:・゚`☆、。・:*:・゚`★*。・:*:・゚`☆、。・:*:・゚`★*。
About Marissa Meyer